Cloud Virtual Desktop Infrastructure for Your Midsize Business & Enterprise
High performance, security and reliability–without taxing your valuable internal resources.
Fully-Managed Cloud Virtual Desktop Infrastructure
From the cloud virtual desktop infrastructure (VDI) to end-user machines, buying IT doesn't have to be complicated. With IBIS Technology, you get an experienced Managed Services Provider that will help you optimize each aspect of your IT network. Our cloud platform and approach makes it easier to build and manage your business faster—allowing you to maximize the value of your critical data center, storage, security, and PC investments.
Download our cloud readiness checklist here to see if you are ready to make the move to the cloud.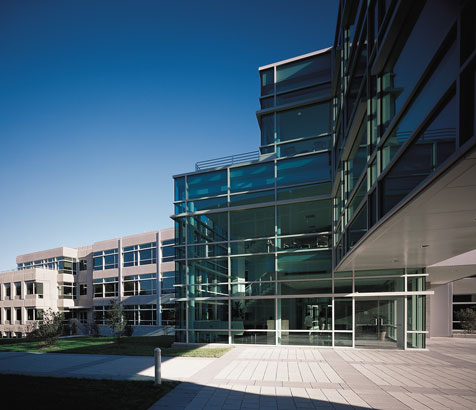 Benefits of a Cloud Infrastructure for Your Midsize Business and Enterprise: LEARN MORE
Reduce the cost and complexity of cloud IT management.
Centralized, private corporate network.
Reduce risk with FINTECH-grade security and compliance.
Easy, affordable data backup and recovery.
Optimized automated business processes to free you up to focus on more important things.
Adapt quickly to changing business needs with greater control and flexibility.
By outsourcing your cloud hosted infrastructure, you end up lowering capital expenditures because you don't have to invest in physical storage or hardware to run critical business applications. We do it all for you.
In addition, you don't have to procure the costs of recruiting and training large internal teams to deploy and manage your infrastructure and applications. Once these tedious and time consuming maintenance tasks are outsourced, your existing IT administrators will have more time to work on strategic projects that have a positive impact on your top line.

Powerful Compliant Cloud Solutions, Flexible Options
IBIS Technology helps midsize and enterprise organizations achieve high levels of performance and uptime with fully-managed, dedicated hosting solutions and access to IT support 24x7x365 (bilingual, too!). So, you work smarter, not harder. Our experts in virtualization, security, data, email, disaster recovery, and business continuity will help you build the right fit for your secure infrastructure, saving you the pain and complexity of doing it yourself.

Data Centers
Cutting-edge data centers located throughout the US with hubs in the West Coast, East Coast, and Midwest—all equipped with redundant Internet connectivity, redundant cooling systems and robust security systems.

100% IT Support in the U.S.
IBIS Technology powered by onthenetOFFICE with access to IT experts 24x7x365 (bilingual, too!) and a seamless process to make you look awesome to staff and clients – even if it's 3am.

FINTECH-Grade Security
AES 256 certified, geographically independent data centers and single-tenancy provides higher levels of security to help comply with PCI DSS, HIPAA, SOX and FISMA guidelines.

Private Cloud Network
Maintain high performance of your network with solutions to optimize software applications and new or legacy hardware.

Auto Upgrades & Backups
Optimize automated business processes to help free up your internal resources to focus their time on more important things.

Networking
Build a secure network infrastructure that helps to cut IT costs and protect your data while employees gain anytime, anywhere access, on any compatible device.
Data Security Regulations We Support

Contact Us
Peace of Mind Knowing Your Midsize Business & Enterprise is Secure
Let us answer your questions! We are excited to hear your aspirations in growing your business with sound technology solutions.