Cloud Hosted Desktop Solutions for Your Small Business
Cloud computing is a great way business owners can save money, time and hassle on a daily basis.
What is a Cloud Hosted Virtual Desktop?
Simply put, a cloud hosted virtual desktop is moving your current environment (that conveniently sits on or underneath your desk) into a virtual machine safely stored in the cloud.
How does it work?


Each desktop in the cloud sits on a server dedicated to your company in our secure data centers. In turn, we provide a fully-managed, secure and well-maintained working environment with access to 110% IT Support in the U.S. (bilingual, too!) for all of your company's users — no matter where they are. The experience feels as if you were on your local machine, but it's even faster, more secure, and more reliable than your local PCs.
What are the benefits of switching from on-premise to the cloud?
Reduce IT & Capital Expenses: A Cloud Hosted Desktop provides you with scalable computing power, while minimizing IT requirements and physical data storage, providing you with significant cost savings.
Get Anytime, Anywhere Access: Keep users connected no matter where they work with remote working. Users may access files anytime, anywhere, using any device. That means no more risk of files being stored on any computer.
Reduce Risk of Data Loss: Even more security for users by backing-up data offsite – decreasing the potential for hackers, viruses, ransomware, and other cybersecurity problems. (Read: 3 Tips to Prevent Data Loss)
Ease of Use & Collaboration: Saving and accessing files through the cloud lets your staff work from the same master documents and folders. Administrators have access permission controls keeping you safe.
Improve Efficiency: After migrating to the cloud, you no longer need to worry about power requirements, space considerations or software updates. Keep your entire company focused on generating revenue and relationships, not on IT.
Which cloud program is right for your business?
If you're on the hunt for a cloud hosted virtual desktop solution, you have probably noticed there are a lot of flavors to choose from. But no one compares to our all-in-one solution with desktops, managed data backups and full access to a team of IT Support Experts in the U.S. available 24x7x365 (even if it's 3 am – we're there for you!). We'll help you determine which cloud model best suits your business needs, how to get started, how to assure security, and complete cloud management strategies to ensure success. Check out this article: How Safe Are Business Files if You Save Them in the Cloud?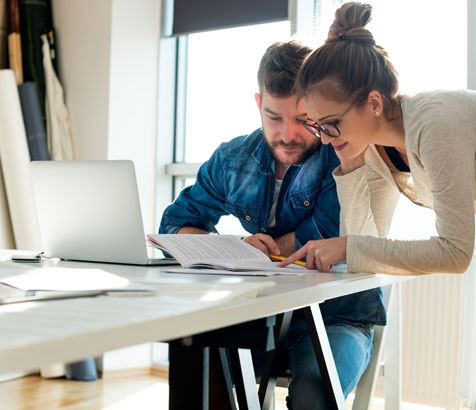 Get a custom plan
Get the Complete IBIS Cloud Hosting Plan. Learn More About Our Platform!
Powerful Cloud Solutions for Your Business
IBIS Technology specializes in helping businesses plan and operate their Cloud IT infrastructure with server solutions and the latest cloud options. Let us work together to identify your business technology needs, as well as position your organization for future growth and adaptability with an all-in-one Cloud solution that makes business and financial sense. Here are the capabilities you can expect when switching from on-premise to the cloud with IBIS Technology.

Platform Uptime 99.99%

Windows Desktops

Remote Monitoring

Backup Management

Anti-Virus Management

Workstation Updates

Data Recovery

24/7/365 IT Support

Outsourced IT Experts

Domestic Help Team

Data Replication Across Devices

Software & Security Updates