Letter from CEO David Levy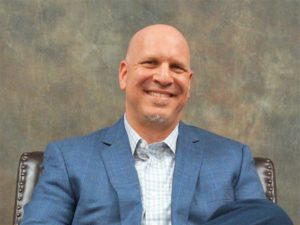 I have been working with technology for over three decades. I have witnessed and marveled, first-hand, at the enormous benefits brought to our world through the computer and the internet. Who would have thought that the entire planet's body of knowledge could be delivered to individuals and businesses – merely upon request?  Read: "Google it."
However, with this incredible evolution comes an unfortunate, darker
side. The side of those who would take advantage, expose our weaknesses, and steal our hard work to either hold hostage or, worse yet, destroy years of diligent effort.
Every day, we hear stories of individuals and businesses falling prey to cyberattacks, scams and fraud. According to one study, 60% of cyberattacks were perpetrated against companies with less than 250 employees. Cyber criminals target this vulnerable group because they typically don't have the proper defenses or resources.
An unfortunate misconception: The black box under your desk or that server in your closet is safe because it is on your site, within your reach, and behind your locked door. But the internet does not know about physical doors. Doors are not keeping your business safe. It just takes one unsuspecting employee to inadvertently click on a malicious link or access company data while on public WiFi to bring your whole business down and make years of data unrecoverable.
Our goal is not to make you fear technology. In fact, we want to help you embrace technology and leverage the benefits of the internet — the cloud — to help enhance your business and your life. Over the years, we've recognized that in order to keep yourself safe, you must stay up to date. But, many business owners may not fully understand what that really means. Many do not understand the benefits of the cloud and all it has to offer in keeping your business safe, secure and productive.
We're excited to have this platform to share information that is relevant, interesting and thought-provoking in the tech world. We hope this issue is a welcome addition to your inbox and if you are visiting us for the first time, we encourage you to subscribe here. With every issue, we give you inside access to what we have been researching, seeing and hearing. We encourage you to provide feedback to help us continually improve with each issue. This ongoing exchange of knowledge, ideas and insights is what we look to pass along to our readers.
On behalf of everyone at IBIS Technology, we are motivated by your success. Listening to you and educating you is our top priority. We work hard to provide high-quality cloud solutions aligned with the key objectives of your business—disciplined technology, strategic roadmaps and access to a full IT department to help you operate and grow. We do this with a positive attitude, flexibility and a nimbleness that fits your objectives—not ours.
Take a moment to discover the benefits of cloud virtual desktops  for your business or enterprise. We are passionate about this technology and its ability to address the many dangers that used to "keep us up at night." We are committed to your satisfaction and excited for the opportunity to hear your aspirations in growing your business.
For any questions, feedback or comments, please feel free to contact us. We are here to help you solve problems and find new ways to improve your business through technology.
As always, thank you for choosing IBIS Technology.
Sincerely,
David Levy
CEO & Founder
IBIS Technology